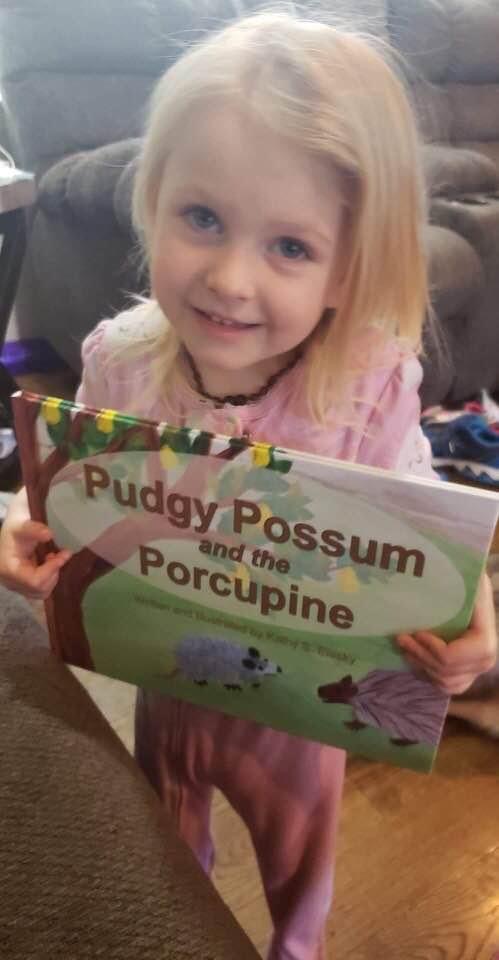 Kathy's Newest Book!
---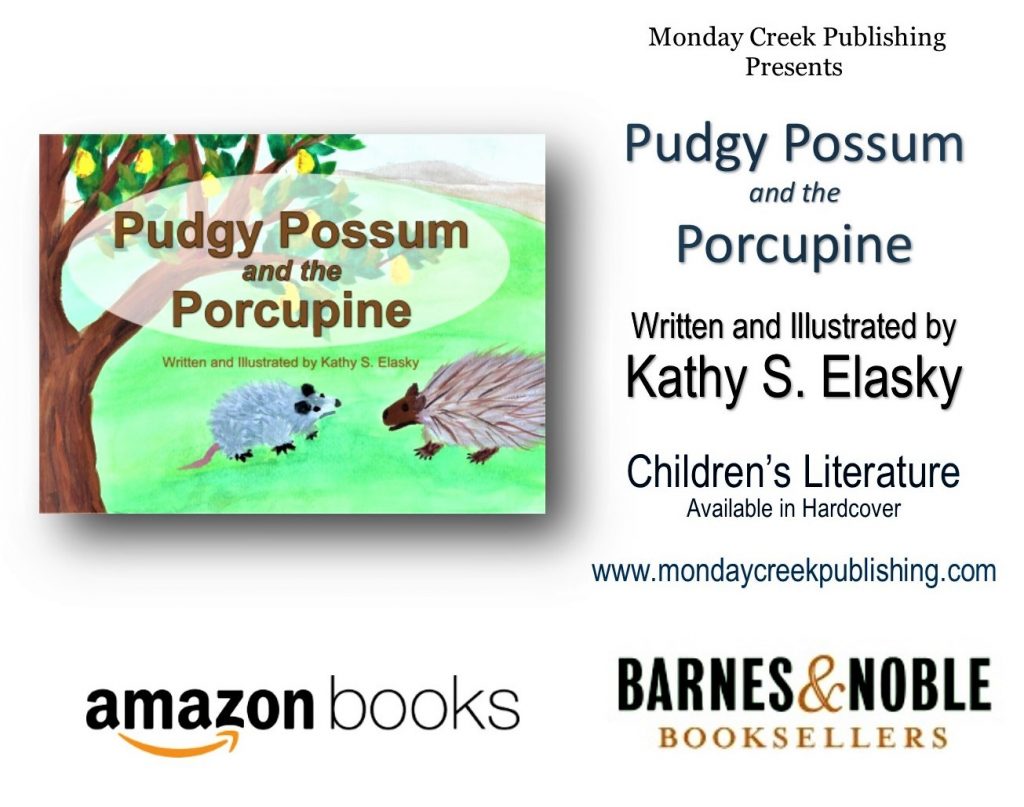 Pudgy Possum meets a strange creature that he has never seen before. His new friend, Peter Porcupine, inspires a big idea for staying safe from Felix Fox. Will his idea work? Only time will tell.
---
Reviews
Conversation between a possum and porcupine leads to an adventure of recognition. The characters have their own unique traits that are important to their survival. The alliteration in language and the use of natural environment illustrations create a simply told story that engages young readers. A social and science read with a happy ending.
Susan W. Payne, M.Ed.
Faculty-in-Residence, Clinical Educator, Adjunct Instructor
"I received a copy of this special book today. It was written by my favorite teacher…..I read it to my granddaughter tonight at bedtime. At the end, she explains that a possum is a marsupial and has a pouch like a kangaroo. This intrigued Layla because she LOVES kangaroos. She can't wait to look up more things about possums tomorrow. So Mrs. Elasky, you are still teaching the yourng ones and inspiring them to learn more. Thank you!"
Sarah Hill Ankron – former student